For MBA Aspirants Direct Admission MBA in Bangalore is an Ideal Platform for MBA Aspirants . Hence we provide Free expert Online Counseling for Direct admission MBA Colleges Bangalore.
List of Best Ranked MBA Colleges Bangalore in Low Fees :-
Sr.No
Name of Colleges in Bangalore
Course offered
1
Acharya Bangalore B School
MBA / PGDM
2
Acharya Institute of Management and Sciences , AIMS Institute
MBA
3
Acharya School of Management
MBA / PGDM
4
AIMS Bangalore
MBA
5
Al-Ameen Institute of Management Studies
MBA
6
Alliance University
MBA / PGDM
7
BIMS Bengaluru
MBA
8
Brindavan College of Engineering
MBA
9
Christ University
MBA
10
CMR Bengaluru school of Business
MBA

11

CMR Centre for Business Studies

MBA

12
CMR Institute of Technology
MBA
13
CMR University
MBA
14
Dayananda Sagar Business School
MBA / PGDM
15
Don Bosco Group Of Institutions
MBA
16
East Point College of Engineering and Technology
MBA
17
East West College of Management
MBA
18
Garden City College
MBA
19
Garden City College of Science and Management Studies
MBA
20
GIBS
MBA
21
Hillside Business School
MBA
22
HKBK College of Engineering
MBA
23
IFIM Business School
MBA / PGDM

24

IIBS Bengaluru

( MBA Direct Admission in bangalore )

MBA / PGDM

25
IIM Bangalore
MBA
26
Indian Academy School of Management studies
MBA
27
Indian Academy School of Management Studies
MBA
28
Indian Institute of Plantation Management
PGDM
29
Indus Business Academy
PGDM
30
Institute of Business Management and Research
MBA
31
Institute of Health Management Research
PGDM
32
International school of Business and Media (ISB&M)
PGDM
33
ISBR Business School
PGDM
34
ISME Bengaluru
PGDM
35
ITM Business School
PGDM
36
Jain University
MBA
37

Kirloskar Institute of advanced Management Studies

PGDM
38
koshys B-school Banglore
MBA
39
Kristu Jayanti College
PGDM
40
Krupanidhi school of management
MBA / PGDM
41
Mount Carmel College
MBA
42
MP Birla Institute of Management
MBA
43
MS Ramaiah Institute of Management
PGDM
44
MVJ College of Engineering
MBA

45

MYRA school of Business, Mysore

PGDM

46
New Horizon College of Engineering
MBA
47
NITTE School of Management
PGDM
48
NMIMS
PGDM
49
Oxbridge Business School
MBA
50
Oxford Group of institution
MBA
51
PES university
MBA
52
Presidency University
MBA
53
Ramaiah Institute of Management Studies
PGDM
54
Regional College of Management
PGDM
55
Reva University
MBA
56
Rims Bengaluru
PGDM
57
RNS Institute of Technology
MBA

58

Sambhram Academy of Management Studies

MBA

59
Sambhram Institute of Technology
MBA
60
Sampoorna Institute of Technology and Research
MBA
61
St. Hopkins College
MBA
62
St. Joseph's Institute of Management
MBA
63
St. Xavier's College
MBA
64
Surana College
MBA
65
T John Institute of Management and Science
MBA

66

We, School Welingkar

PGDM

67
Xavier Institute of Management and Entrepreneurship
PGDM
Disclaimer –
The Above List of Colleges is for Listing Top MBA Colleges in Bangalore. They Do Not Authorize any one for Direct admission MBA in Bangalore nor they grant Direct Admission. Admissions provided Under Management Quota Seats only. Hence MBA Admissions in Bangalore provided only in Private Unaided Colleges. So Students Seeking Direct MBA Admission in Bangalore May approach Top MBA Colleges in Bangalore for more Updates in Conclusion.
Most Noteworthy Advantages from Direct MBA admission in Bangalore.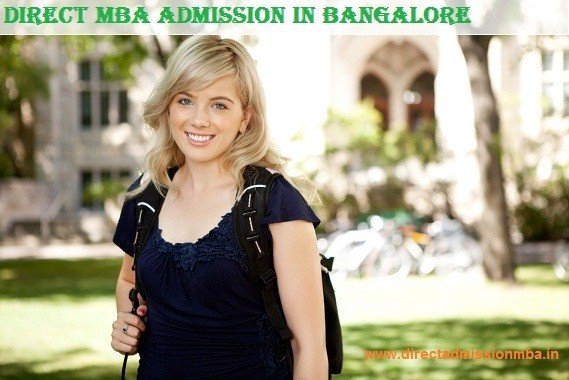 Graduating Students or Graduated student who have missed the MBA Admission Dates for taking admission therefore saves Year.
Students who could not apply Finally for MBA Entrance exams .
Got Low Percentage in Graduation having Below 50% in Graduation.
Students Having Low percentile in MBA Entrance Exams like CAT/ MAT/ CMAT/ Karnataka PG CET/ KMAT/ ATMA .
Some Time students all of a sudden Plan for Master Education and think of Direct MBA admission Colleges in Bangalore
Many Students After exploring top colleges in Bengaluru almost get confused for mba admission. Hence Seek Free Expert MBA Counseling, Guidance too.
Free Expert Counselor – 9811004275, 011 64614275. ( Clear your MBA Direct Admission in Bangalore Doubts )
Consequently Many student not Taking MBA Direct admission in Bangalore almost even Loose their year. As the cutoff`s are high in this Cut throat competition. Sometimes students drop Couple of Year to prepare and Satisfy themselves to get entry only in Best Ranked MBA Colleges. So Aspirants Prepare for their various MBA Entrance Exams to get admission in the Race for Direct admission MBA Colleges Bangalore Direct Admission.
Students have always been in search for Top Management course like MBA/PGDM/MMS all across. For Direct admission MBA Colleges Bangalore Direct Admission. Most of all look for Bengaluru ( Central, Eastern, North-Eastern, North, South East, South, Southern Suburbs, West and Peripheral towns ) preferred by Aspirants to Study locations in Bengaluru as a result.
Furthermore Working Executive working Hard to earn their bread and butter from their existing Jobs . They do also approach for Direct admission in Executive MBA/ PGPX in Top B-School in Bengaluru Karnataka.
Management Education Programs in Bangalore
Course

Full Name

Duration

Mode Availability in Bengaluru

Regular
Regular
Distance Learning/Part Time
Online
MBA
Masters of Business Adminstration.
2 years.
Full time
Available
Available
PGDM
Post graduation Diploma in Management.
2 years.
Yes
N.A
N.A

Course

Executive Courses.

E MBA
Executive MBA.
3 Years.
N.A
Available
N.A
PGPX
Post Graduate Programme in Management.
1 Year.
Yes
N.A
N.A
Online MBA
Online Masters of Business Adminstration.
2 years.
N.A
N.A
Available
MBA Direct Admission in Bangalore Colleges
We there to guide you for your route to Success. Without Wasting Year, finally you can pursue your Dream Education for Best Managerial Corporate Careers. Hence Aspirants time, Money saved and Wish fulfilled. Furthermore also gets updated information about the premier business schools in Bangalore, Karnataka . There are Many Colleges for MBA Direct Admission in Bangalore. A bright student always has a dilemma to take Direct Admission in Top MBA colleges in India. Since the promises are big but sometime Deliveries are rare. The Making of MBA Colleges to Top Business School in Bengaluru has Certain Parameters which even rate them in Ranking. Especially relevant parameters for Ranking Best Business school Bengaluru are Many. Some of them are admission Process, Infrastructure, Teaching Methods, Faculties, Intake and Finally Placements.
Direct Admission MBA Colleges Rankings –
Furthermore Different Online sites and Magazine have almost Different Parameters. Rankings Doesn't covers Most of all the Top B-School in Bengaluru. Hence Ranking of Top 50, 100, 150, 200 Best Colleges in Bengaluru rarely Covered by all the Top Colleges MBA Bengaluru .
MBA Direct Admission in without Donation .
We are official Assigned Counselors counseling and motivating for Direct MBA admission in Bangalore Colleges. Counseling for studies from more than Decade. We provide most noteworthy extensive counseling to Aspirants willing to join MBA Courses in Bangalore.
As a result our Counseling helps the student to identify the colleges and Universities to pursue their masters Education. Also we guide to select the Fields of Management. Its Decades more Experience we are counseling and helping student for getting MBA in Bangalore.
MBA / PGDM / Executive MBA or PGPX Course in Top Business schools in Bangalore. All MBA Direct admission MBA in Colleges are provided on Free College level Seats. It Mean a jackpot for students Direct admission MBA Colleges without Donation. In some colleges MBA admission in Karnataka are strictly Management Quota. Admissions are also against college level seat or Vacant seats By Direct MBA Admission in Bangalore.
MBA Direct Admission in Top B schools in Bangalore Karnataka without Donation.
Most of all Admissions Provided in Top Private B-School in without Donation. Hence No Money is being Charged for the Services. As a result our Objective has also been to guide students for Direct MBA admission in Bangalore also to Make them Away from Unwanted Consultants. It had also been Times students getting into greed for studying in Best Colleges Bangalore and get into wrong consultants claiming falsely for Direct MBA admission in Bangalore.
Consequently students from MBA Admission in Colleges are almost very successfully placed in Top Multinational Companies and at very high Profile too. Some of them are even successful young entrepreneurs. Surprisingly some of them are now even CEO, Owners of top B-School in India providing Direct Admission in colleges.
Hence there are also now Many Numbers of Reasons for graduate / Graduating/ Working Students to pursue Direct Admission MBA in Bangalore in conclusion.
You may Also Like : Direct Admission MBA in Mumbai